Preparing Your Workplace for the Return to Work
The COVID-19 crisis is slowly but surely beginning to loosen its grip. As parts of the country prepare to return to regular work, business owners must remember that the post-COVID world is likely to differ from how it was left. People's perspectives and values have shifted as a result of this challenging time, and employers would be wise to take new concerns into consideration when preparing to reopen their doors.
In this delicate time, factors like wellness and safety, workplace morale and increased flexibility are some of the most important to focus on. Everyone has had their own unique experience with the outbreak, so as an employer, some onus falls on you to make everyone as comfortable as possible. Here are some of our top tips on preparing your workplace for the return to work!
Ensure Health and Safety Measures Are in Place
Just because businesses are beginning to reopen, COVID-19-related concerns are not going to simply vanish, and some candidates may still be very wary about being around others. Take some time to review your health and safety measures and make sure that they are up to date with the changes that have been put into place as a result of the pandemic.
It will look slightly different among workplaces, but there are some best practices you can follow. Having sufficient personal protective equipment (PPE) such as gloves and face masks, as well as hand washing materials available on site is a must. If it is possible, rearranging your workspace to accommodate social distancing recommendations is also a good idea.
The mental health of your employees needs to be a top priority. Since the inception of the outbreak, around 44% of employees noted a decline of their mental health. Providing mental health services and support could be one of the most beneficial actions to ensuring a smooth transition and maintaining employee motivation.
Offer Flexible Options
Depending on your industry, offering your employees a certain degree of flexibility could prove to be a very attractive option for a number of reasons. Many people thrive working from home, and this pandemic has taught us that many jobs can be done just as well remotely.
A recent survey just concluded that nearly 8 in 10 managers found allowing flexible work arrangements to be one of the best non-monetary ways to increase retention. If your employees have been working from home over the past several weeks, and their productivity hasn't slipped, incorporating flexible or remote options could work in your favour.
Not only will it provide your employees a more natural transition from what they have been used to but having fewer people in the workplace at the same time could ease worries about social distancing.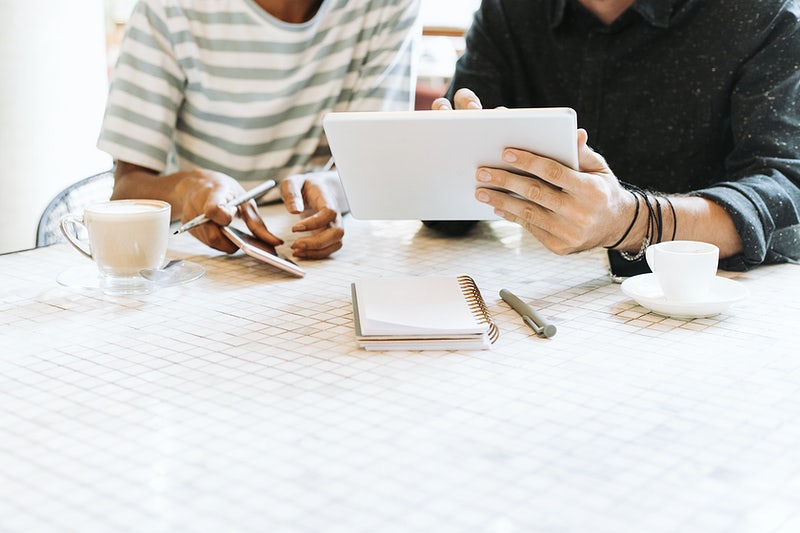 Be Ready to Support Your Team
Leading a team through the aftermath of a crisis is not an easy feat, and it will look different to everyone. To some degree, the role of the management team will have to change from a totally practical one to one that is more connected and supportive.
The employees that are returning to work will need encouragement in completely new ways, and managers must to be prepared to provide it to them. Rebuilding workplace morale is a good place to start: your employees have been isolated for several weeks and encouraging reconnecting with one another, whiile celebrating achievements are just a few of the ways to get back to a familiar and comfortable place.
The value of employee engagement and communication among your staff has been highlighted during this uncertain time. As we all figure out the foreseeable future, maintaining regular communication will help instill a sense of comfort and reassurance to your team who are likely feeling a little uneasy and will want their questions answered.
Are you looking to add some new team members to your operation, or need a hand navigating the bumpy road ahead? Reach out to Next Level Group! We have years of industry experience and would be more than happy to help.